What's Happening And Why?

Because the government wants to tighten the regulations on the banksters, 2 brand new mortgage disclosures are being introduced while 3 existing mortgage disclosures are being eliminated/replaced.
The 2 New Disclosures are:

LOAN ESTIMATE (LE)

CLOSING DISCLOSURE
The 3 documents that are being replaced are the Good Faith Estimate (GFE), Truth In Lending (TIL) and the Settlement Statement/HUD.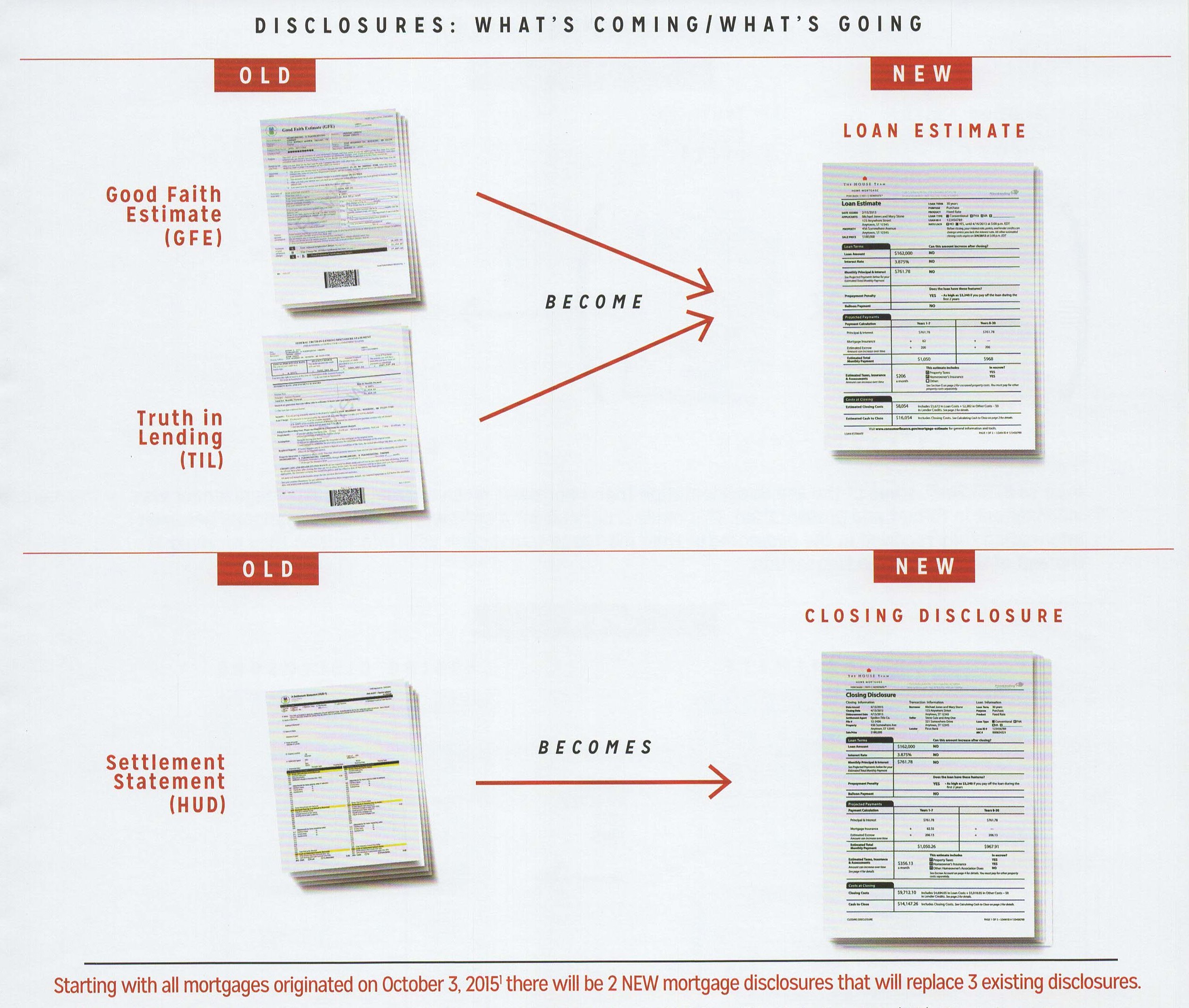 Key Dates

The Loan Estimate (LE) will replace the existing Good Faith Estimate (GFE) and Truth In Lending (TIL). The Loan Estimate must be disclosed by a buyer's mortgage lender within 3 days of the lender obtaining a complete Loan Application and identifying a subject property.
The Closing Disclosure will replace the existing Settlement Statement/HUD. The buyer's mortgage lender must send the CLOSING DISCLOSURE out to the borrower at least 3 days prior to the date the loan can fund.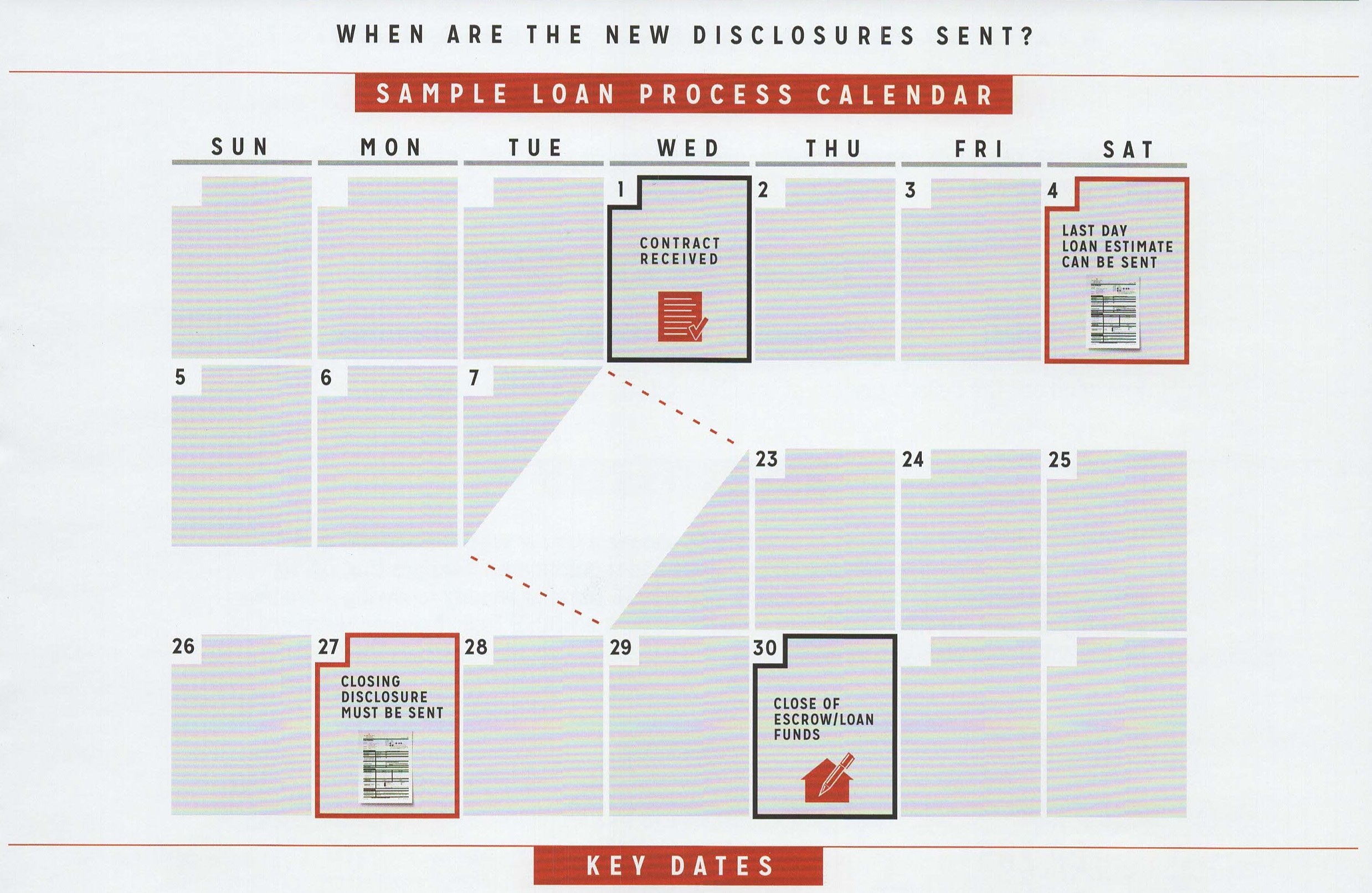 Key Timeline Facts
What Days to Count: Business days and Saturday count towards the 3 day timelines. Sundays and Federal Holidays do NOT count toward the 3 day timelines.
Lender Re-Disclosure: Mortgage Lenders will need to re-disclose for certain occurances such as rate lock, loan amount chagne, allowable fee increases etc. Lenders will have 3 days to re-disclose an updated Loan Estimate from the date of the change.
4 Day Rule: An updated Loan Estimate cannot be sent any later than 4 days prior to the date the subject property's loan funds.
7 Day Rule: The subject property's loan cannot fund prior to 7 days from the date of the initial Loan Estimate is sent.
Finally the lender will send out the Loan Estimate and Closing Disclosure to the buyer and Title company. The Title company will prepare the Seller's portion of the Closing Disclosure to the Seller.